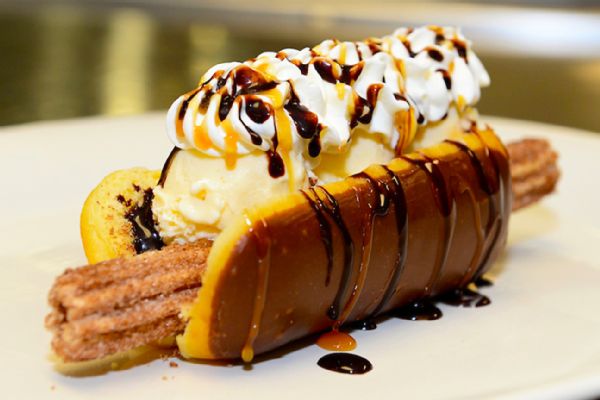 Photo:  Jennifer Stewart/Arizona Diamondbacks
The Arizona Diamondbacks are riding the success of their 18-inch bacon and cheese stuffed corn dog, and are hittin' it out of the ballpark this year with a new twist.  The Churro Dog.  Feast your eyes on the prize for the best dessert ever offered at a baseball stadium.
Darren Rovell of ESPN.com reports that "the Churro Dog is a warm cinnamon churro sitting inside a Long John chocolate-glazed donut, which is then topped with frozen yogurt, caramel and chocolate sauces." This Churro Dog is definitely not for the faint of heart. It's estimated to be over 1,000 calories; therefore, we HIGHLY recommend you get a partner in crime to devour this masterpiece of a dessert, but if you're brave enough, then step up to the plate and batter up.
The Churro Dog will cost $8.50 and is available on the main concourse at Chase Field.